SELLING A REAL ESTATE BUSINESS?
from main street to park ave we can help!
real estate is one of our core competencies
Aria Business Brokers is the top choice for anyone looking to sell their real estate business. Our team of experienced M&A specialists has a deep understanding of the real estate market and a proven track record of success in closing deals for our clients. We bring a strategic and analytical approach to every transaction, ensuring that our clients receive maximum value for their business.
At Aria Business Brokers, we understand that selling a real estate business can be complex and challenging. That's why we offer a comprehensive suite of services, including valuation, marketing, due diligence, and negotiation, to ensure that our clients get the best possible outcome. If you're looking to sell your real estate business, we're the best company to help you achieve your goals and maximize the value of your assets.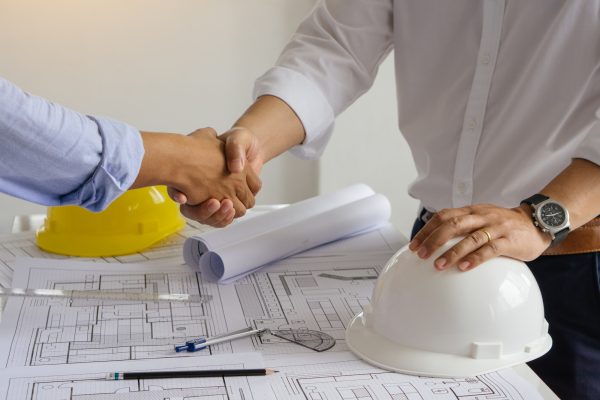 We're experienced in property valuation and have a deep network of professionals in the industry to market the properties to qualified buyers. Through our efforts, we are able to generate significant interest in assets, and ultimately secure offers from qualified buyers.
We negotiate knowledgeably and aggressively on behalf of our client and were able to secure a final sale price that was well above the asking price. Our client was thrilled with the outcome and was able to retire with confidence, knowing that they received maximum value for their business.
contact us to get started

let's get your real estate venture sold!
What kind of real estate businesses does ARIA work with?
Aria Business Brokers stands as a formidable partner for facilitating the sale of an extensive spectrum of real estate businesses. The depth and breadth of our experience encompass a rich tapestry of enterprises in this dynamic industry. Whether it's Commercial Real Estate Agencies, Residential Real Estate Brokerages, Property Management Companies, or Real Estate Investment Trusts (REITs), Aria has honed its expertise to cater to the diverse needs of these businesses.
Delving into the commercial sector, Aria's proficiency extends to businesses like Real Estate Appraisal Firms, Real Estate Development Companies, and Real Estate Consulting Firms. We understand the intricate process of valuing properties, strategizing development projects, and providing insightful consultancy services to clients navigating the real estate landscape.
Real Estate Auction Companies and Vacation Rental Agencies hold a unique place in the industry, necessitating a strategic approach to marketing and management. Aria's ability to communicate the potential of these businesses, whether through the excitement of auctions or the allure of vacation rentals, resonates with potential buyers.
The world of real estate isn't limited to conventional enterprises alone. Aria embraces niche areas as well, such as Affordable Housing Development Companies, Co-living and Co-working Space Providers, and Green Building Consultants. These businesses cater to evolving trends in urban living and sustainable practices, and Aria ensures their distinct value proposition reaches interested parties.
Our track record extends to Luxury Home Builders, an industry sector that thrives on craftsmanship, design, and exclusivity. Through tailored marketing and an understanding of luxury market dynamics, Aria positions these businesses to attract discerning buyers.
As the real estate industry evolves, new opportunities emerge. Aria is well-versed in the emerging field of Real Estate Technology, which encompasses Real Estate Financing Companies, Real Estate Advertising Agencies, and Real Estate Software Providers. Our grasp of technology trends enables us to market these businesses effectively to tech-savvy investors.
Real Estate Data Analytics Firms and Real Estate Crowdfunding Platforms are on the cutting edge of industry innovation. Aria's capability to communicate the value of data-driven insights and novel investment opportunities adds depth to our expertise.
From Real Estate Investment Firms to Property Inspection Services, Aria's understanding of the real estate ecosystem extends to the core aspects that drive the industry forward. Our comprehensive support spans valuation, marketing, negotiation, due diligence, and closing, ensuring a seamless sales process for our clients.
In addition to the businesses previously mentioned, our expertise reaches into other verticals as well. We recognize the significance of Real Estate Advertising Agencies, the potential of Real Estate Investment Firms, and the critical role of Property Inspection Services.
Through a vast portfolio of real estate enterprises, Aria demonstrates its ability to adapt, innovate, and effectively position businesses for sale. Our team's deep-rooted understanding of industry trends, market dynamics, and strategic planning ensures that clients receive tailored support that maximizes their business's potential. With Aria by your side, the complex process of selling a real estate business transforms into a seamless journey of opportunities and successful transitions.