SELLING AN consumer goods business?
aria has the goods to get your deal done now!
GEt more for your consumer goods business
At Aria Business Brokers, we understand that selling a consumer goods business can be a daunting task. It requires an in-depth understanding of the market, a strategic approach, and a strong network of potential buyers. That's why we pride ourselves on being the best company to help you sell your consumer goods business.
One specific scenario where we excel is when it comes to finding the right buyer for your business. Recently, we helped a client who owned a high-end skincare company. They were looking to sell their business and retire, but they were concerned about finding the right buyer who would maintain the brand's reputation and quality.
We conducted extensive research and analysis to identify potential buyers who would be a good fit for our client's business.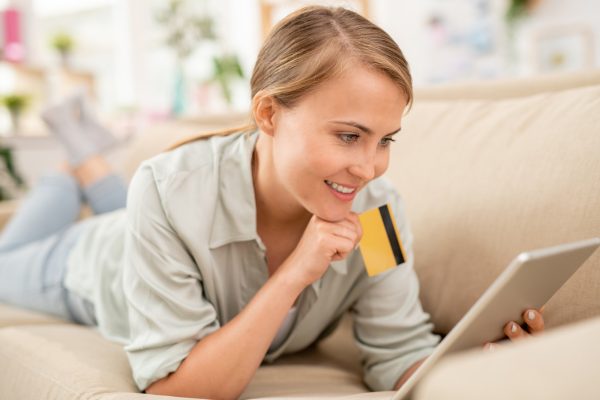 We also reached out to our network of industry contacts to find qualified buyers who were looking to invest in the consumer goods sector.
Through our efforts, we were able to find a buyer who shared our client's vision and values, and who had the experience and resources to take the business to the next level. The sale was completed successfully, and our client was able to retire with confidence, knowing that their business was in good hands.
At Aria Business Brokers, we understand that selling a consumer goods business can be an emotional and challenging experience. That's why we offer a personalized approach, tailored to your specific needs, and a commitment to finding the right buyer for your business. If you're looking to sell your consumer goods business, we're the best company to help you achieve your goals.
contact us to get started

aria has what it takes to sell your consumer goods businesS!
What kind of consumer goods businesses does ARIA work with?
Aria Business Brokers stands as a formidable ally in guiding you through the intricate process of selling a diverse range of consumer goods. This encompassing spectrum includes but is certainly not limited to apparel, beauty products, electronics, furniture, home goods, jewelry, and toys. The consumer goods industry thrives on its remarkable diversity, and Aria is primed with a wealth of experience that spans across businesses of varying sizes, from budding startups to established corporate giants.
Within this multifaceted consumer goods realm, Aria's adeptness extends to an array of common business models and specialized categories. For instance, clothing stores ranging from charming boutiques to expansive departmental setups are well within Aria's purview. Whether it's footwear retail, whether online or brick-and-mortar, Aria possesses the acumen to present your offerings to the right audience.
Cosmetics and beauty product companies, the architects behind makeup and skincare brands that grace the market, find a strategic partner in Aria. Likewise, Aria deftly navigates the intricate landscape of consumer electronics, adeptly connecting manufacturers and retailers specializing in cutting-edge gadgets, smartphones, and computers.
The domain of furniture stores, from expansive chains to cozy independent establishments, is another dimension where Aria's expertise shines. Equally, when it comes to home goods retail – an arena replete with kitchenware, decor, and essentials that make a house a home – Aria's finely honed strategies ensure your business's unique attributes are showcased.
Jewelry, a realm where elegance meets craftsmanship, finds a befitting avenue for sale through Aria's tailored approach. The spectrum encompasses both opulent high-end stores and accessible, budget-friendly options, allowing potential buyers to envision their place within the market.
Delving into the realm of entertainment and play, Aria effortlessly facilitates the sale of toys and games companies. This stretches from venerable classic brands to promising startups ready to leave an indelible mark on childhoods everywhere.
Sporting goods stores, be they general purveyors of sports equipment or specializing in niche products, are skillfully represented in Aria's portfolio. Furthermore, even the world of pet supply retail and manufacturing, catering to an array of animal companions, falls seamlessly under Aria's purview.
What sets Aria Business Brokers apart is not only their profound expertise but their comprehensive understanding of each unique facet of the consumer goods industry. Whether your specialization lies in creating wearable art or technological marvels, in curating environments or crafting intricate ornaments, Aria has the finesse to present your consumer goods business to potential buyers with compelling narratives that resonate. Do not hesitate to embark on a transformative journey with Aria Business Brokers; contact us today to explore how we can align our expertise with your goals, ensuring your business achieves the sale it rightfully deserves.